How to Draw Flowers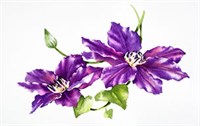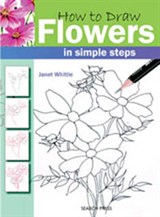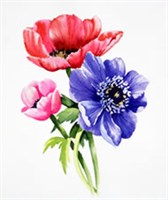 Review
I wish I could draw, is a phrase I have heard many times from students and friends. They say this because in many cases they have not tried to draw since their school days, or they have been told they have no talent so they are not confident about their abilities. Actually anything is achievable as long as the basic principles are understood. Some people have more of an aptitude than others, but drawing is something that is rewarding and enjoyable. All you need is the confidence to try and the motivation which this book is designed to provide. the flowers are broken down into simple shapes and the tonal study is included along with the painting to give you ideas for colours should you wish to paint later.
What they say...
Here is another innovative new Search Press series for the budding artist how to draw. This initial entry is all about flowers, which is surely one of the most popular subjects for art. All you need is a soft pencil or two, some paints and paper and this book. This is a real back-to-basics approach, both to the subject of drawing and to writing books on drawing. Forget all those pages devoted to materials and tips, and the written descriptions of what you need to do, and look instead at a book filled with just diagrams. Who needs words after all, to show how to draw pictures? Every page shows you how, in about eight or nine staged steps, to paint a particular garden flower. At the bottom is a finished tonal drawing in done in pencil, and one painted in watercolors. In each of the drawings the previous stage is shown in a different color, so you can see what to do next.
Description
If you have never drawn before you will love the simple approach to drawing flowers in this easy-to-follow book. Janet Whittle includes a great range of flowers, including poppies, fuchsias, geraniums, tulips, water lilies, sunflowers, daffodils and many more. Discover the delights of creating your own floral pictures with this invaluable book. This title features one of the most popular subjects. The artists' favourite flowers are included. This work offers an extremely simple step-by-step drawing method. It is great for absolute beginners or any artist wanting to brush up their drawing skills.
Paperback: 32 pages
Publisher: Search Press Ltd (9 Jun 2008)
Language English
ISBN: 1844483266
Available direct from Amazon