Ready to Paint Roses in Watercolour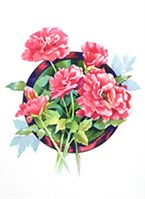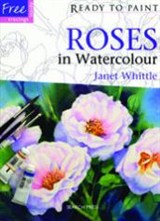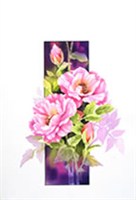 Review
Janet Whittle is one of the most popular flower painters around today and it's not hard to see why. Her work focuses on the flowers themselves, but always in context so that she falls outside the rather technical area of botanical illustration, while still providing clearly identifiable subjects.

Using pre-drawn tracings that take care of the structure of the work, the Ready to Paint guides allow you to concentrate on brushwork and colour and here, by sticking to one flower type, Janet allows you to develop these skills in a simplified context. There are five projects, each of which has its own outline and a particularly detailed step-by-step demonstration and concentrates on a single colour so that you have pink, yellow, red, maigold and white blooms, all of them in simple, yet attractive, arrangements.

As a way of learning flower painting, this is as good a way to start as any and positive results should encourage you to persevere.
Available direct from Amazon
Ready to Paint Roses in Watercolour